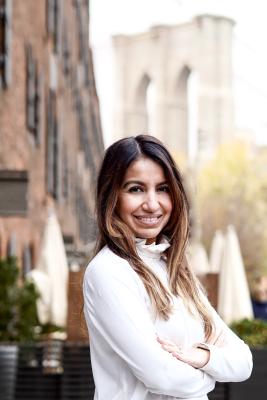 Lyssett Martinez
Psychologist, Psy.D.
Dr. Martinez is a clinical psychologist bilingual in Spanish and a gender specialist providing LGBTQIA plus affirming care. Currently she sees individuals and couples, from pre-teens to adults, in private practice. Dr. Martinez has a special focus on working with young adults, perinatal care, parenting (from birth to teens), diversity and race issues, and couples work.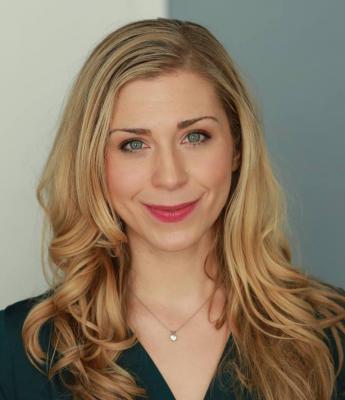 Amie Roe
Clinical Social Work/Therapist, LCSW
Amie Roe, LCSW is a psychotherapist in private practice in New York City. While she provides psychotherapy to adults and teens dealing with a variety of issues, she is particularly skilled in the treatment of depression, anxiety, eating and body image problems, trauma, and childhood abuse. Her practice is increasingly informed by her training and ongoing supervision in Mentalization Based Treatment (MBT).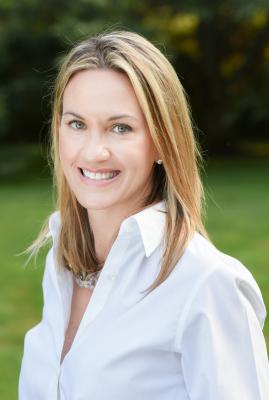 Elisabeth White
Clinical Social Work/Therapist, LCSW
Elisabeth is a New York State Licensed Clinical Social Worker. She holds a BA with a major in Psychology from Emory University, and an MA from New York University's School of Social Work. She holds a post-graduate certificate in Psychodynamic Psychotherapy from the New York Freudian Society and a certificate in Psychoanalysis from Contemporary Freudian Society. She is a Fellow of the International Psychoanalytic Association and a member of the National Association for Social Workers. In her private practice she offers individual, couples and family therapy, as well as supervision to other licensed clinicians.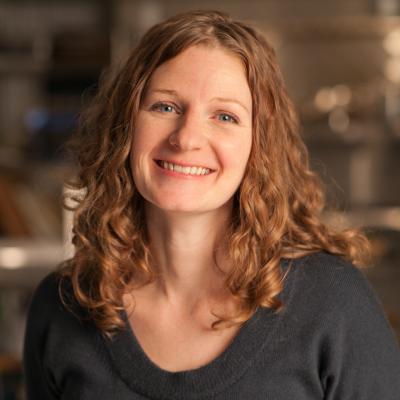 Jeanette Sawyer Cohen
Psychologist, Ph.D., M.S., M.Phil., IMH-E® IV-Clinical , PMH-C
Dr. JEANETTE SAWYER COHEN is a Columbia University trained clinical psychologist specializing in maternal mental health, including perinatal anxiety, depression, and trauma. Dr. Sawyer Cohen also specializes in developmental and behavioral concerns in children. She runs a group practice with locations in NYC and Westchester County, NY.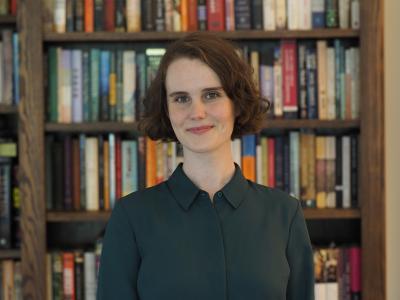 Shira Spiel
Psychologist, Ph.D.
I am a licensed clinical psychologist on the Upper West Side of NYC. I work with adults, teenagers/adolescents, and children. My specialties include anxiety, trauma, depression, life transitions, relationship issues, and work/school stress. My approach blends Relational Psychodynamic therapy, Attachment theory, CBT and DBT techniques, Mindfulness, and Play Therapy (for children).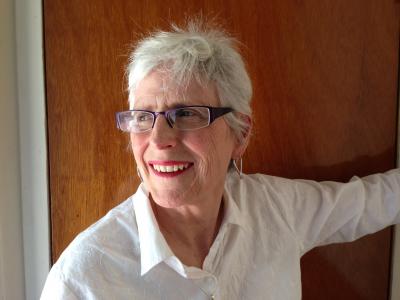 Julie K. Spitzer
Clinical Social Work/Therapist, LCSW-R, Lic. Psychoanalyst , Psychotherapist, Group Therapist
Julie Spitzer, LCSW-R, Licensed Psychoanalyst
333 West 57th Street, Suite 1-C
New York, NY 10019
Contact Info: 212-245-0533
julesspitzer2@gmail.com
Modalities: Group adult psychotherapy. Supervision provided to licensed psychotherapists in group formats. Individual adult psychotherapy (not accepting new patients at this time.) I am an out of network private practitioner serving the tristate area and the LGBTQ Community for over 35 years.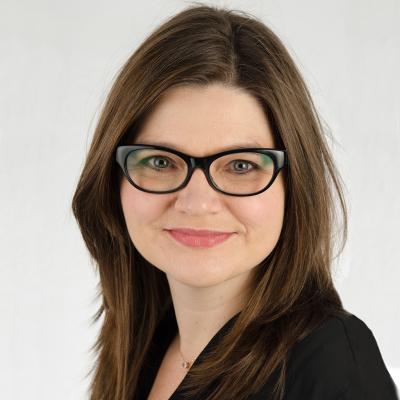 Roxanne Wolanczyk
Clinical Social Work/Therapist, LCSW
Roxanne Wolanczyk is a Cognitive Behavioral Therapist (CBT) based in the Flatiron area of Manhattan.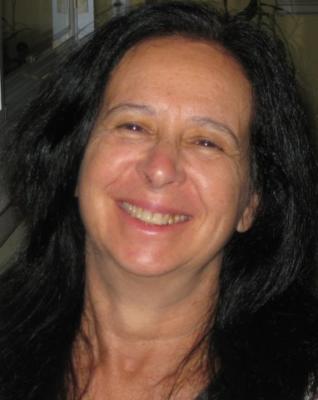 Nancy Berlow
Clinical Social Work/Therapist, LCSW
My practice focuses on perinatal issues including infertility, pregnancy and infant loss, decision-making related to genetic issues, multi-fetal reduction, post-partum issues, life transitions, bereavement, anxiety and depression. I work with individuals, couples, multi-generations, and groups.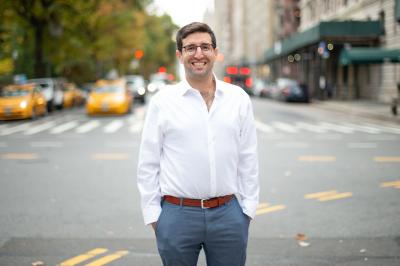 Joshua Tal
Psychologist, PhD
I'm a psychologist who is caring and direct. I specialize in postpartum and menopause related mental health challenges, including insomnia and life stress. I studied and practice at the Stanford University Medical School Women's Wellness Center to inform my practice with specialized understanding of women's neurological and social effects on mental illness.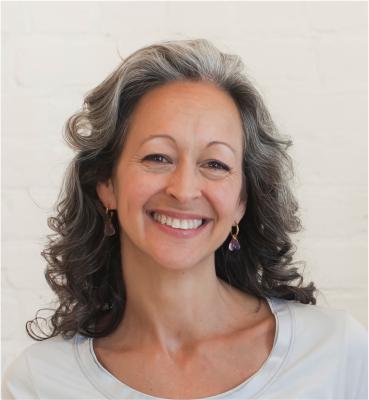 Suzi Tortora
Licensed Creative Art Therapist, Ed.D., BC-DMT, LCAT, LMHC
I am a NYS Licensed Creative Arts Therapist (LCAT). Mental Health Counselor (LMHC), National Certified Counselor (NCC), and Board Certified Dance/Movement Therapist (BC-DMT), author and lecturer. In 2003, I created and continue to be the senior dance/movement therapist for pediatric patients at Integrative Medicine Service, Memorial Sloan Kettering Cancer Center, NY. In private practice for almost 40 years, I developed and am director of Dancing Dialogue LCAT LMHC PLLC [www.dancingdialogue.com] a private creative arts psychotherapy practice with offices in Cold Spring, NY and NYC, specializing in the role of nonverbal communication and the body-mind-emotion connection. Collectively, our art, dance, and couples/family therapists focus on themes related to all aspects of the parent-infant attachment relationship from conception to postpartum; early parent-infant attachment; parenting in the digital age; sensory processing difficulties; ADHD; autism; child/teen and family dynamics; trauma; pediatric medical illness; adult chronic pain; grief and loss.
Peter Lobl
Psychologist, JD PhD
Dr. Lobl is a Clinical Psychologist in private practice in New York City. He works primarily with adults and couples who experience recurring and distressing relationship problems either at work or at home. Dr. Lobl also specializes in the treatment of personality, mood and anxiety disorders.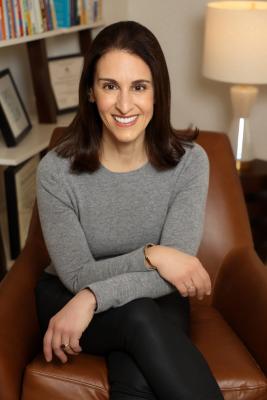 Stephanie B. Levey
Psychologist, Ph.D.
Dr. Levey is a licensed clinical psychologist who specializes in cognitive behavioral therapy for the treatment of anxiety and mood disorders, maternal mental health, and relationship issues.
Francine Leof
Psychologist, Psy. D.
Therapy is a challenging experience. Having twenty five + years of experience as a licensed psychologist working with adults and adolescents, I know that finding a "good fit" can be difficult, yet is critical to the therapeutic process. Ultimately the best results are achieved when the therapeutic relationship is one of trust and comfort.
Mary Tate
Clinical Social Work/Therapist, LCSW
Tate Psychotherapy LCSW PLLC