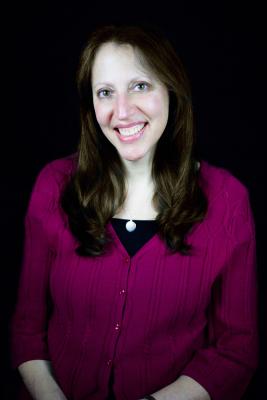 Marilyn Laves
Clinical Social Work/Therapist, LCSW-R
I am a warm and engaging therapist who believes that the foundation of a positive therapeutic relationship is a connection based upon trust and collaboration. My approach is client-centered and I work in partnership with individuals to foster strengths. I am a licensed clinical social worker with a graduate degree from the Silberman School of Social Work at Hunter College.
I have been providing individual therapy for adults for over 20 years. My specialties include the treatment of depression, anxiety, relationship challenges, substance abuse, and peripartum mental health. My office is conveniently located near Grand Central Station, one block from the 6 train.
Caroline Dunlop
Psychologist, Psy.D.
Dr. Dunlop has a particular interest in treating the unique psychological needs of women, including reproductive-related mood disorders, postpartum depression and anxiety, work-family balance issues, and relationship struggles.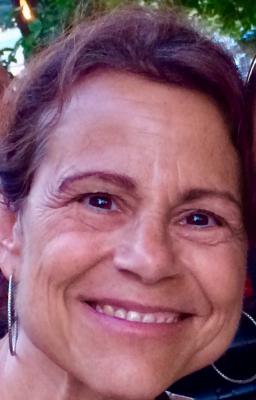 Miriam Lieberman
Clinical Social Work/Therapist, LCSW
Miriam Lieberman, LCSW, is a seasoned psychotherapist/analyst with 25+ years of practice experience. She works with adults of all races, religions, gender identities, ethnicities, and classes. Her clients/patients include students (from college and beyond), homemakers, physicians, graphic artists, writers, attorneys, therapists, and most any type of job/profession category. She is also an EMDR practitioner, which she uses both alone and in conjunction with other psychotherapies.
Monica Cepin
Clinical Social Work/Therapist, LCSW, BCD
I am a clinical social worker with over 12 years of experience working directly with individuals. I provide individual therapy for adults. My goal in working with patients is to help them identify behaviors or thinking patterns that may be keeping them from reaching their full potential in all aspects of their lives. I work primarily from a psychodynamically informed perspective.
Anne M. Bohraus
Psychologist, Ph.D.
Dr. Bohraus provides adult individual psychotherapy and couples therapy, typically on a weekly basis. She has over 10 years of experience working with anxiety, depression, and relationship issues. In addition to dynamic approaches to psychotherapy, Dr. Bohraus has also had training in Cognitive Behavioral Therapy (CBT), Dialectical Behavioral Therapy (DBT), and Emotion Focused Therapy (EFT). This allows her to take an integrative approach to treatment that is tailored to each individual's unique needs and personal goals. Dr. Bohraus' style is open, accepting, active, and direct.
Therapy often involves a combination of providing tools to help clients better manage their negative emotions, while at the same time addressing the underlying issues that contribute to one's symptoms. Anticipated long-term benefits of therapy include increased self esteem, improved interpersonal relationships and mood, and attaining one's personal goals. In addition, Dr. Bohraus has run women's interpersonal and trauma groups, and has worked with women's issues of cancer, infertility, bereavement, and sexual abuse.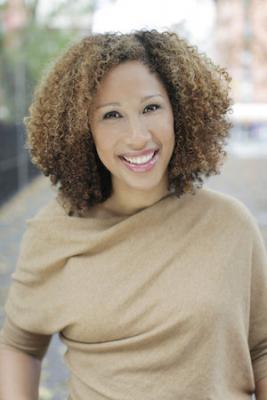 Lisa Orbe-Austin
Psychologist, PhD
My expertise is working with clients who are struggling with career transition, difficult workplace dynamics and leadership issues. I use career testing to help clients efficiently determine next steps and plan their careers through an informed lens.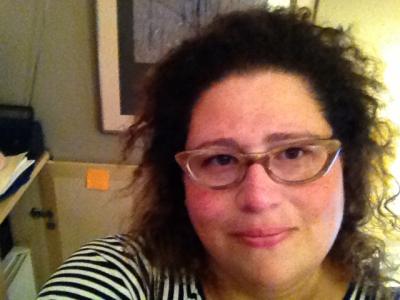 Allison Gold
Clinical Social Work/Therapist, LCSW-R, Cert. Psychoanalyst
There is no reason to be miserable. I help those in a specific crisis or have depression, anxiety or relationship issues, figure out a way to gain happiness and contentment. I believe that therapy is teamwork, and that together we can put an end to your suffering.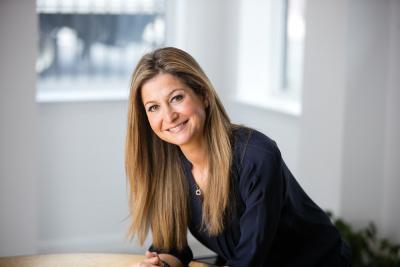 Karen Gelder
Psychologist, Ph.D., Ed.M., M.A.
I am a licensed psychologist specializing in the treatment of disordered eating and body image concerns, as well as issues related to women's health, pregnancy, miscarriage, and adjustment to significant life transitions such as parenthood, work-family balance, college, career change, and loss. I believe a trusting and collaborative therapeutic relationship is essential in the facilitation of healing, and the process of growth and change. I employ an integrative method, drawing from various theoretical understandings and treatment modalities, to develop an effective approach to address distinct needs.
Additionally, I believe the consideration of multicultural and social factors to be central to the understanding of individual concerns. My style is warm and engaged, aimed at both reducing symptoms and increasing insight into interpersonal patterns, and past influences on current functioning.
As a native Spanish speaker, I also bring extensive experience working bilingually in hospital, college, and private practice settings. In addition to individual psychotherapy, I offer consultation to parents and families on various topics related to child and adolescent development, preparing for the transition to college, and eating and body image concerns.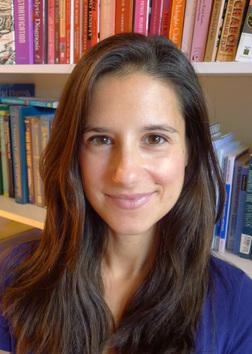 Rebecca Dell'Aglio
Psychologist, Ph.D.
I am a licensed clinical psychologist in private practice in Park Slope, Brooklyn.
I have over twelve years of clinical training and experience treating adolescents and adults in individual, family and couples' therapy. I am experienced treating people with concerns such as depression, anxiety, trauma, relationship issues, LGBTQIA and gender identity issues, grief and loss, and coping with life transitions.
Tanya Bannister
Psychologist, Ph.D., Director, CTWPS
Tanya Bannister, Ph.D. is the Director of Cognitive Therapy for Women, a specialty practice using cognitive therapy in the treatment of women's mental health issues.
Sarah McArdell Moore
Psychologist, PhD, MEd, MS
I specialize in treatment of anxiety and mood disorders using patient-centered evidence-based practices. I work with children, adolescents and adults including those struggling with co-morbid medical and mental health diagnoses.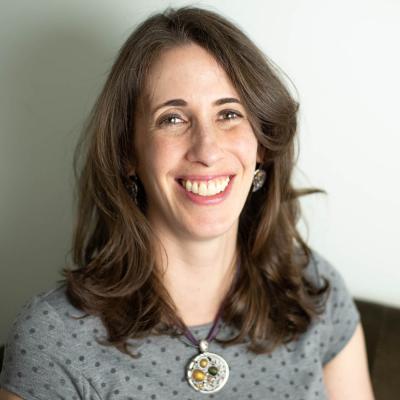 Jennifer Breslow
Art Therapist, LCAT, ATR-BC, CASAC
I am an art therapist and psychotherapist specializing in helping women who have been touched by addiction work through anxiety so that they may have more fulfilling and authentic relationships with others and themselves.
Ellen Jacobs
Clinical Social Work/Therapist, Ph.D
Dr. Ellen Jacobs is a Manhattan-based psychotherapist, author and educator with more than two decades of experience. Dr. Jacobs specializes in working with adults, adolescents and children who are experiencing a range of emotional and social difficulties. Her primary goal is to help individuals and families improve the quality of their lives, increasing self- awareness and self-confidence, and helping her patients to develop and thrive.
Joan R. Brady
Clinical Social Work/Therapist, LCSW
I am a psychodynamically trained psychotherapist with many years of post-graduate training. I work with individuals and couples in private practice. I also teach, supervise and am involved in the operation of a training program for mental health practitioners. My clinical practice is informed by an understanding of the impact of early life relationships and unconscious processes. My years of having worked in a private psychiatric hospital has equipped me to work with a diversity of patients.